human beings @ 734-222-9202
new! sunrise to sunset gift box: for a balanced lobster butter diet.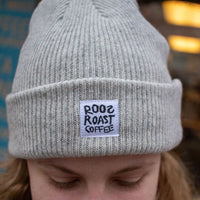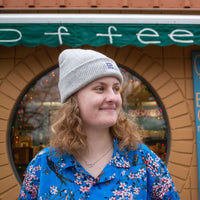 100% Merino Wool RoosRoast Beanie
Product Info

Mustard yellow, grey or brown with a RoosRoast patch on the front! These merino wool beanies will keep you warm through whatever winter sends our way.

Merino wool is a type of wool that comes from a breed of sheep known for producing fine, soft, and highly insulating wool fibers that when used in clothing and accessories, such as beanies, these fibers help to regulate body temperature by trapping heat and releasing excess moisture, resulting in a warm and comfortable feeling.

In addition, merino wool is naturally breathable, which means it allows air to flow through it, helping to prevent overheating and sweaty discomfort. Making them an excellent choice for keeping your head warm and comfortable in cold weather.