human beings @ 734-222-9202
The 2022 Roos Virtual Talent Show: Winners & Runner Uppers!
Posted on February 07 2022, By: Hannah Stanton-Gockel
A list of our finalist and our winner!
With skill and verve, ambition and passion, dozens of you submitted your talents for the 2022 Roos Virtual Talent Show (is it annual now? Are we doing this again next year?)!
Our talented winner receives a custom-made RoosRoast Fellow Carter Mug and a bag of Lobster Butter Love. 
You brought your best - local fauna expertise, hula hooping skills, remarkable carpentry and handmade art. The finalists were selected for their ability to make the RoosCrew "OOOOH" and "AAAHHHH" and feel a deep sense of warmth in this cold February winter. While there is only a few finalists and one winner, you brave and talented humans are all winners in our hearts!
Finalist: Daniel Chen's Illustrations
In general, we love it when people come to RoosRoast, drink coffee and draw! This is a good use of caffeine.
Truthfully, Daniel has been wowing us for a long time with his meticulous drawing talents and his scenes from RoosRoast coffee experiences. So this is fun to share it officially with all of you and give him a prize. Congratulations, Daniel!
Follow him on Instagram @chenacious_d for more where this came from.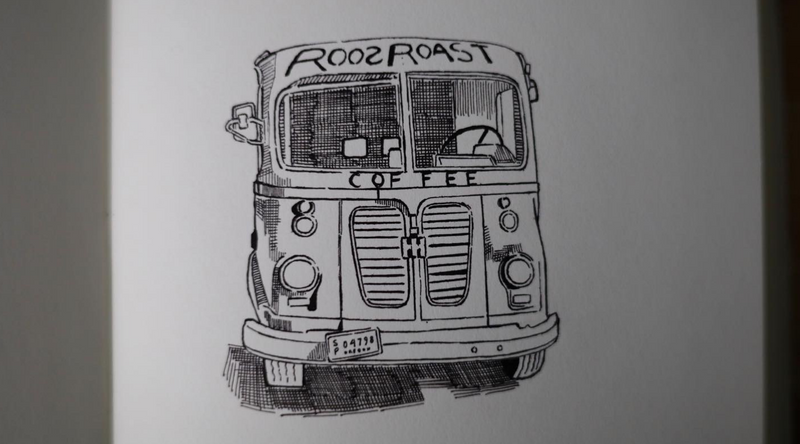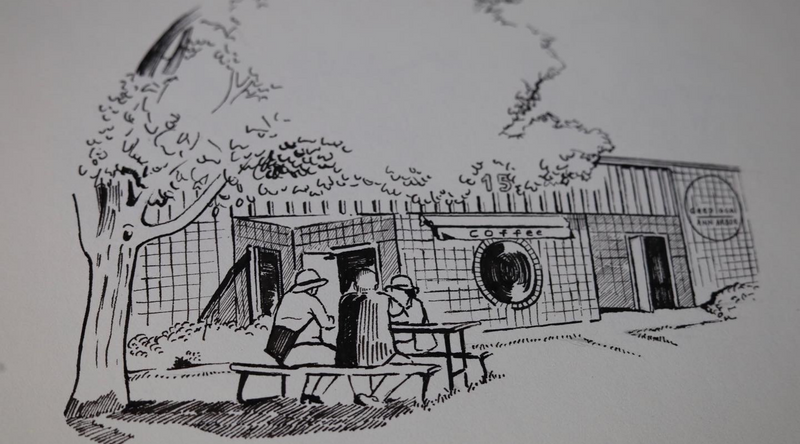 Finalist: Fran Hull's Lobster Pillow
OMG, is that a #deeplocal version of an anirollz snuggle pillow? I think it is!  Fran Hull made this Lobster Butter Love Bag pillow as a gift for her daughter and son-in-law, who are regulars at RoosRoast. Now their fan love is complete! And the rest of us are jealous.
Fran is the Designer/Owner of Houndstooth Design Studio and specializes in handcrafted textile art and mixed media.
Uh, maybe she can make you one?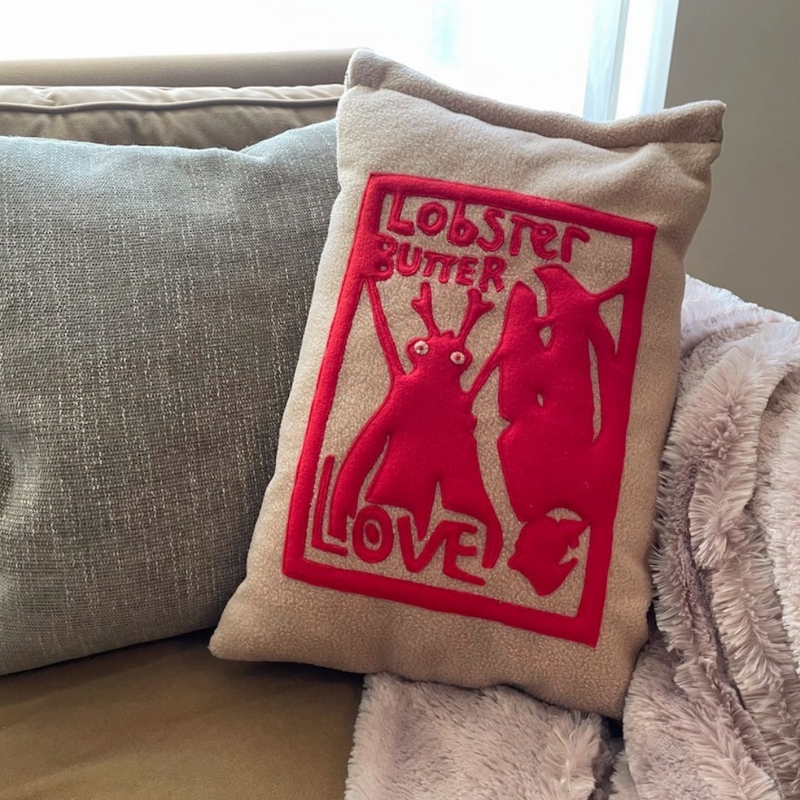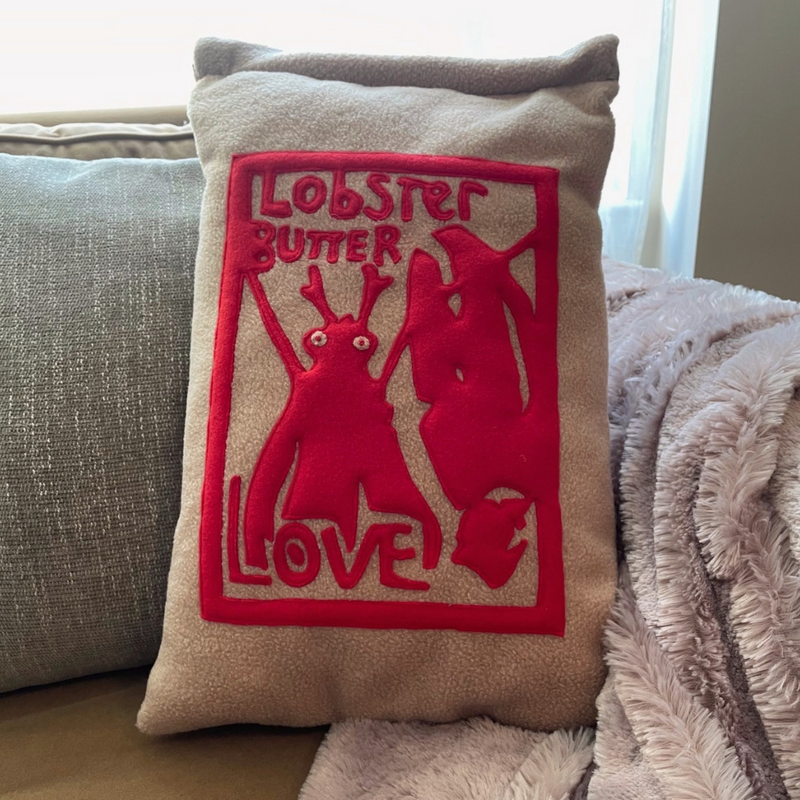 and, the winner is....The Dufour Family!
Well, everybody - you have to watch this video. Three-year old Julien Dufour explains how to make a pour over. He is very very very talented. And clearly, so is the rest of the family.
This might make your day, because it made ours. 
And, if you're wondering how Julien got to be a professional coffee tutorial talent, well - Colleen DeFour tells us more:
"Our son has always loved being on camera. He enjoys watching the final product so much that he has the patience and motivation to do the filming.This video collaboration was inspired by D4LIVE - our virtual streaming variety show that we broadcast over 200 times during Covid. Julien would watch our video replays in the morning as we responded to comments from our fans and expressed a desire to also "be in movies on the phone." So I started making short films with him and our 5th is the wonderful RoosRoast movie you see here."
Congratulations, to the DuFour family!!
Check out this cute video on instagram: @kincurran
Thanks to all for the entertaining and impressive submissions. It's hard to choose! This was so fun, let's do it again!
lastly, a few honorable mentions, just for fun...
1. Tom Peretti and his really impressive woodworking! You made this??
2.  Knitted Hexagons by Camie Vog! It's like a sculpture of soft things.
3. Kaylie Patacca's Linocut Carved Cards! 
4. Genia Service's Upcycled Lamp Shades and Artwork! Way to recycle and reuse.
5. Catherine Murau Collects and Categorizes Local Fauna! To be this organized is clearly a talent and thank you for paying attention to trees.
6. Natalie Wallace's watercolor painting because...those cat eyes. Yes.